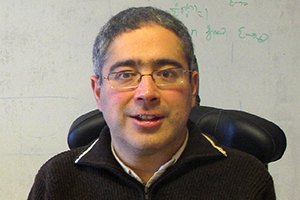 Dr. Hatem Zaag, Inflamex partner (11),  will organize on June 12th, 2015 a seminar « Math-Bio ».
This seminar will be held betwenn 14h and 16h in the room B405 at the LAGA, University Paris 13


14h-15h
 : Ophélie Ronce (biologiste, CNRS et Université Montpellier 2) 
"Évolution du vieillissement et adaptation".
15h-16h
 : Vincent Calvez (mathématicien, CNRS et ENS Lyon)
 "Quelques résultats quantitatifs pour l'évolution des populations structurées en âge".
→ Find the abstract of talks, here
→ 

Coming ot the LAGA : Address I Google map